TRIVIUM

A collaboration between myself Gemma Seddon and my wonderful 'inspiration wife' Poppy Flint. Together we bring out the best in our works and always level each other out. Our ethics stem from our common goal.. Art for the environment!
We challenge you to see the world differently and look in alternative directions.
Our last project together was A Tail for Dagenham Brook, a living sculpture in East London which evolves over the seasons and years as the planting scheme matures. Our newest works will be shown at the E17 arts trail 2019 and in the Enchanted woods at Shambala festival, so watch this space for the creations.
Links to the fabulous sustainability educator creator, artist, performer and crafts person Poppy Flint here.
As for me you're already on my site so have a look around.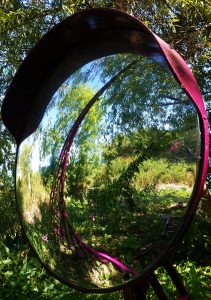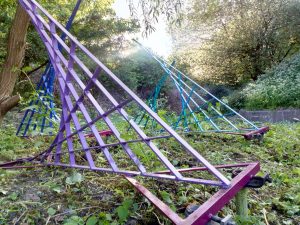 A Tail For Dagenham Brook – Leyton Jubilee Park, London