PERTURBATION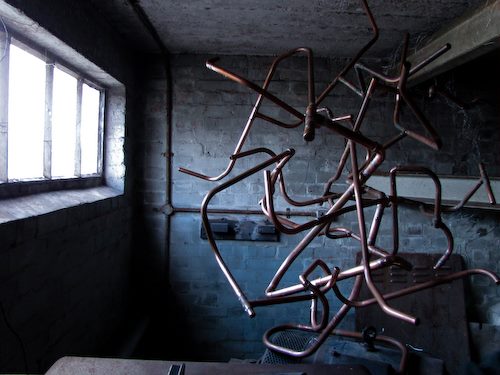 This image was taken at the Hide and Seek show held at the open studios of Imperial Works. The photograph displays one of the two pieces with in the installation, hidden in the electrical maintenance room of the disused elevator. The audience had to climb up a wall mounted ladder to reach the space that showed the  organic forms developing from the industrial matter.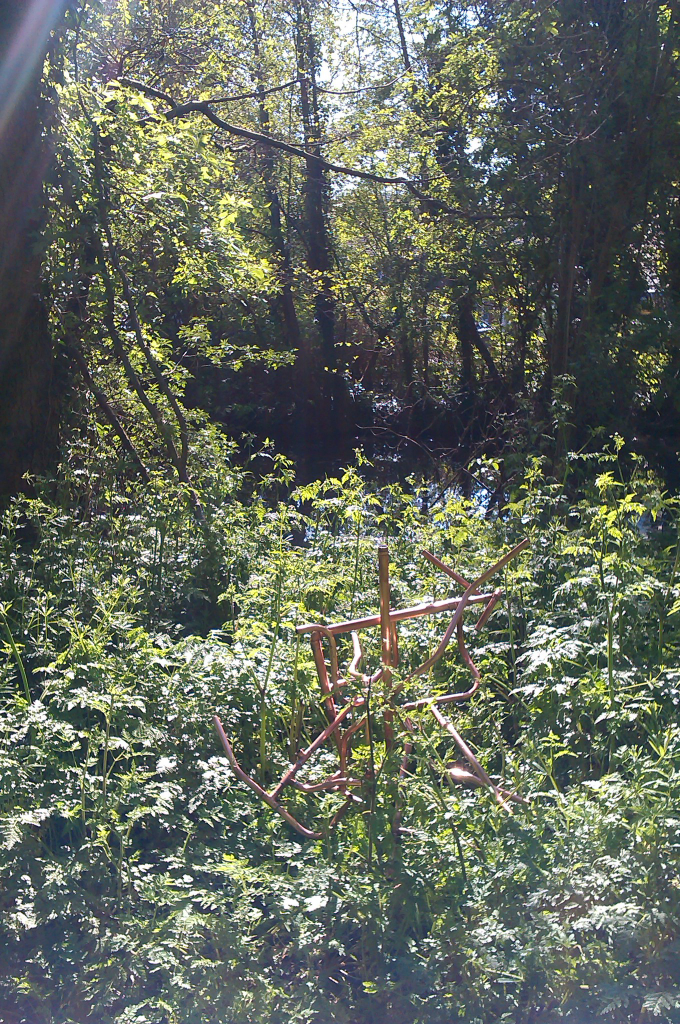 Showing the smallest of the three sculpture in this series during a competition submission the opportunity for the photograph arose. The placement within the natural overgrown woodland  environment make a subtle statement of perturbation.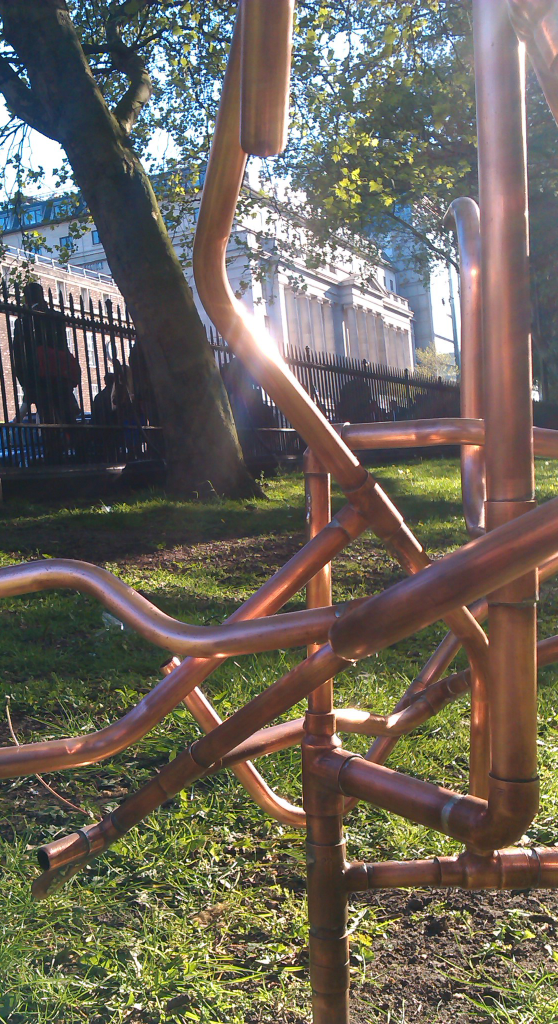 A new opportunity came about as a fire broke out in Euston station, forcing everyone to wait in the out skirts but allowing the piece to sit amongst the city with established trees stretching the viewers perceptions of what a tree was and could be.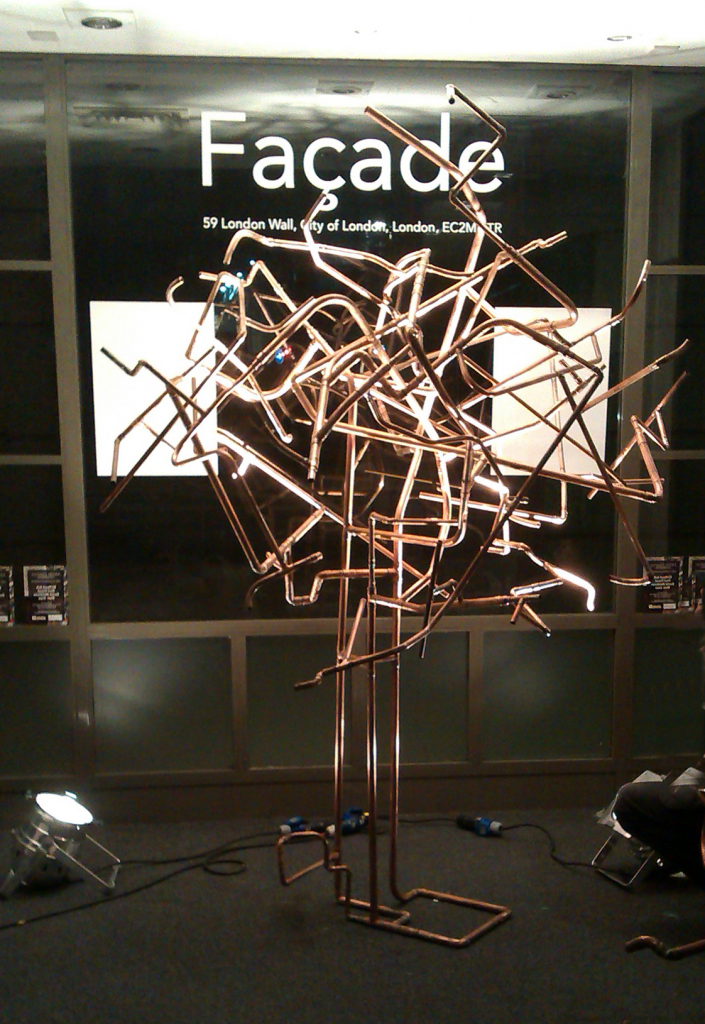 The Façade exhibition facilitated the development of the largest of the three pieces, and strengthened the ides of human engineering developing into organic matter. The piece moves once touched is a displaceatory way drawing you eyes through a large scale  labyrinth of copper tubes.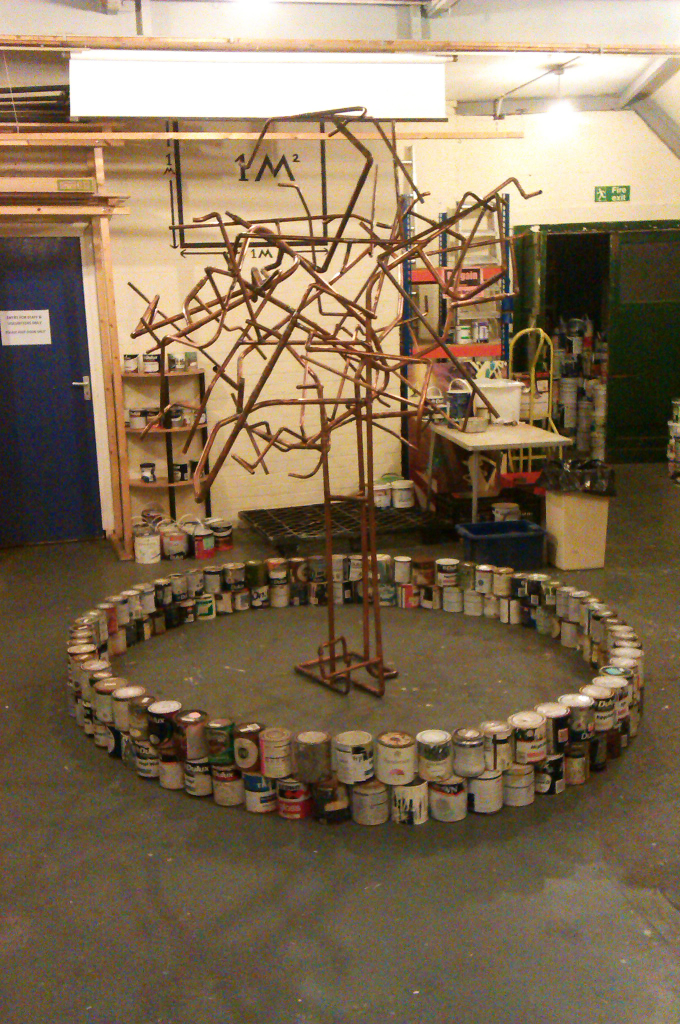 The extended Perturbation piece was disassembled after the Façade show and  re-established for the E17 Art Trail . The environment of them being in the reclaimed paint shop was interesting and connective as it follows the concept of the materials collected to create the perturbations sculptures. All of the copper used was from reclaimed materials and had a pre-life with a domestic water use.